Figma2WP – A Hands-Down Transition from a Design Project to a Site
It seems like more and more people switch to Figma every day. And it's no wonder: the benefits of using it are multiple. We often get asked to build a website based on the designs from this editor. This got us thinking: how can we make the process more efficient for everyone?
Attention all!
We introduce Figma2wp – the fastest way to convert a Figma project to a WordPress site. If you're planning to create a website out of your project, we'll be happy to make it hassle-free for you.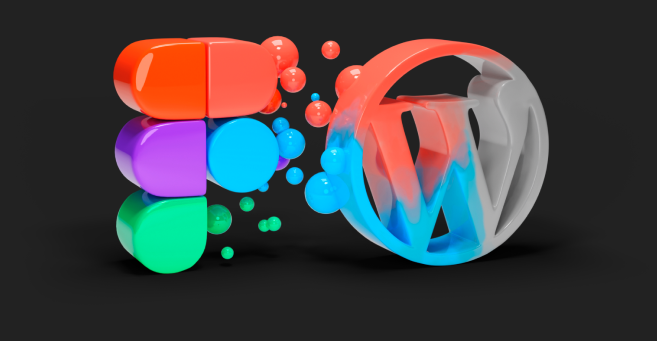 The title of this post should better say: "How come Figma2wp didn't happen before". This is truly a waited-for design-to-website conversion.
Conversion?
Exactly. It's not the same as developing from scratch. We implement your designs with all the functionality on WordPress as a platform. The difference is in mutual convenience and effectiveness. You work on the design and never worry about any development-related issues; we take the project and bring it to life by building the structure and ensuring interactivity.
With how popular both Figma and WordPress are now, we just could not ignore the rising demand for the conversion service. WordPress is our long-time-favorite web developer tool – no surprise here. But, as convenient as working with the WordPress block page builder is, we can't deny it's by no means the place to sketch designs.
That's why Figma has also made its way to our hearts; in this case, it was via the most creative part of our team – the graphical design department. Our developers love it, too: it makes the whole development process better.
Ok, I get it. Now, why Figma?
Figma is believed to be the best designer software now. Everyone who works in this editor never wants to switch to the previous options again. We are no exclusion.
By now, it's been a while since we switched to using Figma for all our designs. Once it appeared on the market of the graphical design tools, it became clear Figma is bound to be successful. We appreciate how thought-through it is: you can view the properties of each element and comment on it; prototyping is available, which is super convenient; we won't even expand upon the exceptional solution for teamwork – the thing is great without a doubt. And all of it in the form of a cloud service similar to Google Docs.
You don't have to be a part of a strong professional team of designers to try Figma. Their free plan is pretty generous and allows for an easy start of a single user or a group of two. If you haven't tried it yet, give it a go: we're sure you'll love it.
Besides, the CSS export feature comes in handy for those not very familiar with style sheets. Figma lets you download the style properties of the project elements as CSS, thus eliminating the need to write the code snippets. Though you can only do it one piece at a time, it's still better when you're not a front-end expert.
Unfortunately, you can't export the logic of the web page you've designed. All the fancy scrolling styles and complex structures must be recreated manually.
Ehh… Maybe this Figma is not as great as you say then…
Well, neither was that an option in Sketch or in any other Figma predecessor. This is probably the main obstacle you would face on the way to building a website.
Since Figma, however great it is, is only a designing tool, you can't skip the web development step in the whole process. What you can do is hand it to us, and we'll perform the Figma to WordPress conversion for you.
We know everything about how to build a great WordPress site. And being also experts in Figma, we know the ways to make the transition trouble-free and pixel-perfect.
No coding on your part, no dealing with the learning curve – you've designed it, and boom! It's already real.
No coding? You got my attention now. But what exactly do I get?
You'll get a website you can launch straight away. By that, we mean:
It looks exactly as you designed it in every detail.
Everything functions the way you supposed it and does it right.
We've tested the site thoroughly.
You don't need to fix any errors or remove bloated code structures: there are none.
It can be HTTPS if you want (and we think going secure is a good idea).
And we transfer it to your domain or hosting.
In other words, you get a lot of your time saved.
We've accumulated some enormous experience of working with WordPress. And we understand it's frustrating to waste time repeating the work you've done in Figma in WordPress. It is a much less convenient tool from the designer's point of view, at least as compared to what was created specifically for designing. More to that, you would not only have to recreate your project in WordPress, but you would also have to work with code.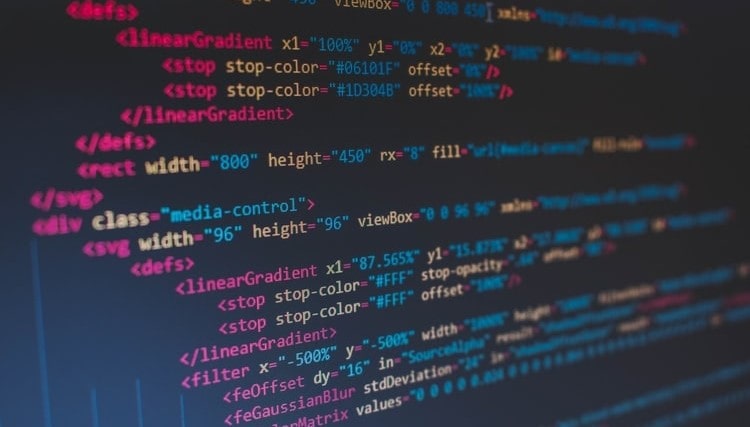 There's no neat shortcut: either a lot of mess with PHP, JavaScript and whatnot or settle for less with some theme that resembles your project and dive deep into fine-tuning it to your taste.
Don't do the same work twice.
Helping people with WordPress is the first and foremost purpose of our work. Let our expertise make your life easier.
Choose to be unique online.
Figma2wp is our creation in its every aspect. The resulting website won't be a commercial theme-based one. You get a WordPress site with your unique style, not the customized kind-of-similar-looking theme. No third-party templates, only your design put on the canvas of WordPress.
Your designs will be in the right hands: we love working with both Figma and WordPress and won't miss a single pixel of your beautiful masterpiece during the conversion process.
That does sound sweet! Can you convert mine to a WordPress site?
Surely we can! Share the link to your project with us, and we'll get back to you with more detail on that.
Can I ask you something?
Go ahead! We're always ready to help: the support chat is right down below and works 24/7. Or, if you prefer, send us a message here.