Figma to Webflow Conversion is Available Now!
At Figma2WP, we are constantly striving to bring the best and most innovative services to our clients. And today, we have some exciting news to share! As a part of our commitment to delivering top-notch services, we are proud to announce the launch of our latest offering – Figma to Webflow conversion.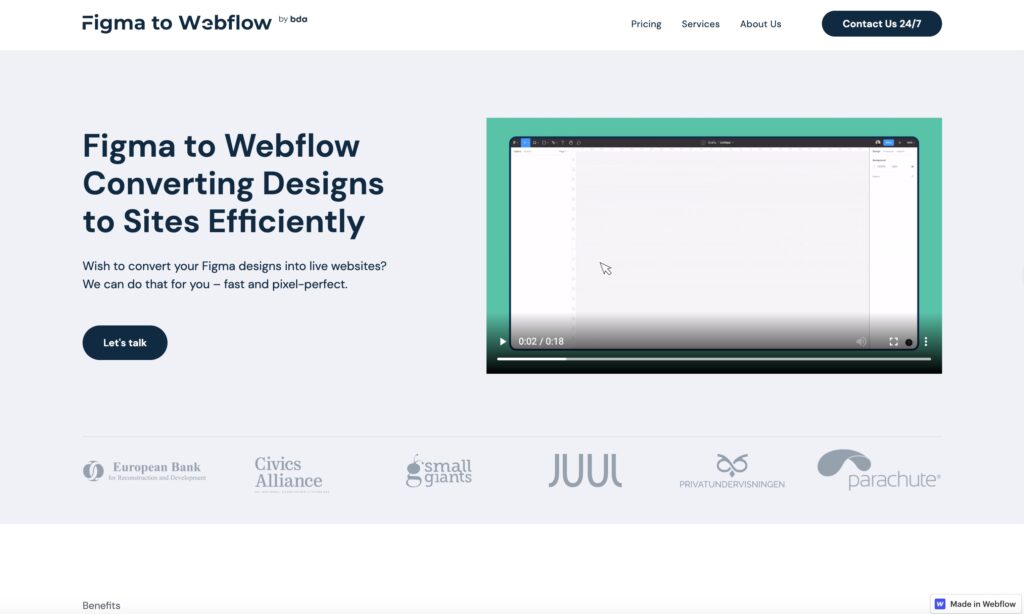 Our Figma to WordPress conversion service has been a tremendous success and we have received overwhelmingly positive feedback from our clients. Building upon this success, we are now expanding our capabilities to include Figma to Webflow conversion services. This new offering is an extension of our current service and we are confident that it will help us better serve the needs of our clients.
The Webflow platform is becoming increasingly popular for its flexibility, power, and ease of use. It is the perfect choice for businesses and individuals looking to build dynamic and engaging websites. With our Figma to Webflow conversion service, you can take advantage of this platform's features while still retaining the beautiful designs you created in Figma.
Our team of experts has extensive experience in both Figma and Webflow, ensuring that your conversion will be seamless and effortless. We use the latest techniques and tools to ensure that your Figma designs are transferred to Webflow exactly as you intended. Our process is simple, efficient, and most importantly, tailored to your specific needs.
We understand that every client is unique, so we offer customized conversion services to ensure that your website meets your specific requirements. Whether you need a simple brochure website or a complex e-commerce platform, we have the expertise and experience to deliver a top-notch solution that exceeds your expectations.
In conclusion, we are thrilled to add Figma to Webflow conversion services to our offering. This new service will enable us to serve our clients better and bring even more value to their businesses. If you are interested in learning more about our Figma to Webflow conversion services, please don't hesitate to reach out. Our team of experts is here to answer any questions you may have.